Pain Relief
back pain | chronic pain | migraines | injuries | sore muscles
Wellness
fatigue | hormonal imbalance | peri/menopause | insomnia
Pregnancy
back pain | swollen feet | circulation | mood swings | birth preparation
Signature

Therapies

I specialise in the following therapies:
HOT STONE FULL BODy MASSAGE
AROMATHERAPY FULL BODY MASSAGE
Additional

Therapies

I also offer the following therapies:
Hot and Cold Stone Facial
€80
(inc arm, leg & chest massage)
incl. Head Massage (45min)
Pamela McCormack
Therapist
About
Me
I was first drawn to complimentary therapies and exercise for its stress relieving benefits which had a profoundly positive effect on my own life. I then went on to study a Holistic Health Course and on completion of this course, travelled to China for Clinical Experience in four major Chinese hospitals. I also studied with Suzanna Yates, the Director of Well Mother, a Shiatsu practitioner and accomplished author for midwives, who came to Ireland to teach Pregnancy Massage with acupressure.
Over the past 20 years, my intuition and senses have heightened greatly, giving me the ability to zone in - seeing and feeling the problem area and instinctively knowing what technique to apply to alleviate the symptoms which often disappear completely after a few sessions.
By far the most important thing for me is for people to feel supported and nurtured throughout the treatment.
Her expertise in her work is evident as she engages her client in a holistic way...I come way feeling physically and emotionally better.
She is intuitively very in tune with the needs of her clients and a massage with her always leaves you feeling great. Always happy to come back to Pam's capable hands.
Pam is a simply wonderful therapist. Talented, with good listening skills, she has the ability to identify the problem areas and work through them. I always leave feeling so much better.
Pam helped me throughout my pregnancy and is now helping me sort out my postpartum body! I always feel very comfortable going to Pam and she's always so welcoming and makes you feel so relaxed and at ease. I usually float home after the treatments!
I went to her throughout my pregnancy & left feeling amazing after every time. She is so caring and kind and it is really shown throughout her work. I cant wait to go back to her.
Pam is an amazing therapist with gifted healing hands...She does her very best to make you feel comfortable and pays such attention to detail.
Fiona
I credit Pamela for helping me to feel so well right through my pregnancy up until the end. Every massage was tailored to exactly what I needed...I was able to have all the tension and knots properly released from my back and shoulders. I felt amazing after each treatment!
What'll happen at my first massage?
I'll ask you to fill out a health history form to let us know about any current concerns or goals you want me to deal with.
How do I book and pay?
Please contact me via phone or email directly to book. (Please leave me a voicemail if I can't answer.) Currently I accept cash, Revolut or bank transfer.
Any special packages?
I offer a package where you can buy 5 massages up front and get the 6th one free. This is ideal for someone who needs multiple sessions.
Do you offer gift vouchers?
Yes, they can be provided for specific treatment or amounts. Please contact me to purchase them. 
Can I claim back through Health Insurance?
I can provide receipts so you can claim back on your massage sessions with Irish Life Insurance.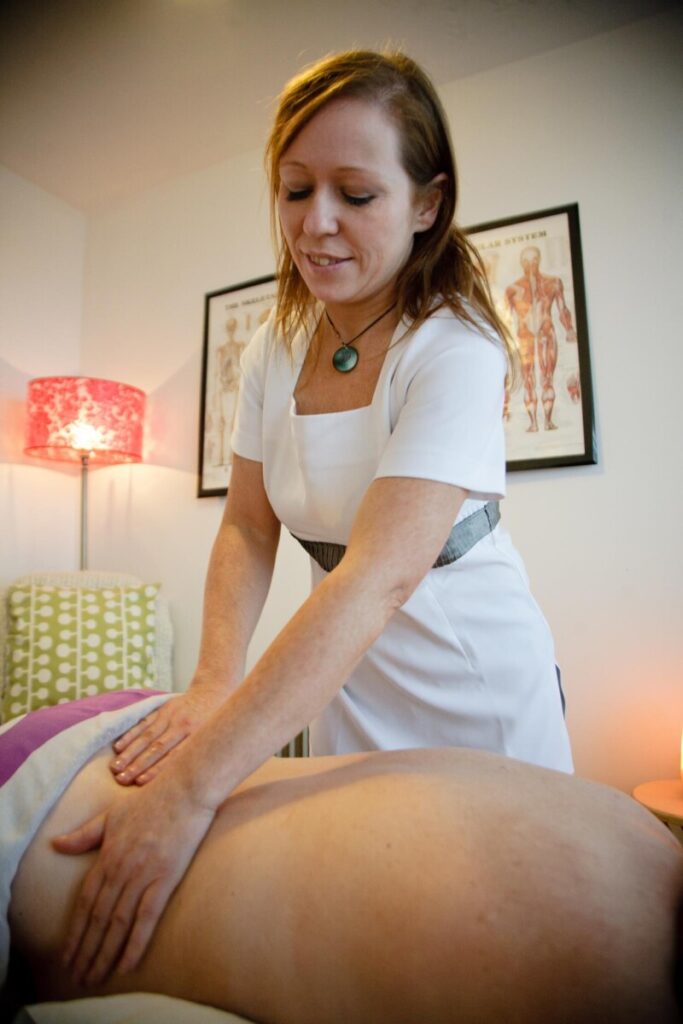 A haven of tranquility
My treatment room is in Old Connaught in Bray, surrounded by mountains view of Bray Head and the sea